Deal GALERIES LAFAYETTE / June 2018
---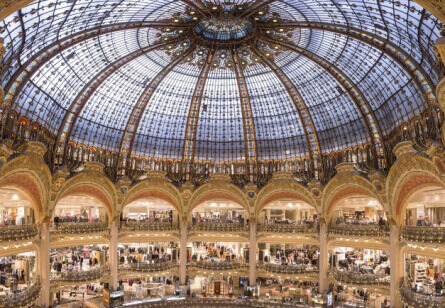 Consumer, Brand, Retail
Shareholders of GALERIES LAFAYETTE have sold 22 stores, converting them into franchise, in small and medium-sized cities to real estate group FINANCIERE IMMOBILIERE BORDELAISE (FIB), Michel OHAYON's holding


The deal will allow GALERIES LAFAYETTE Group to focus efforts on new projects, such as the flagship opening on the Champs-Elysées, renovation of Haussmann's store, digitalization, integration of LA REDOUTE and international development.
FINANCIERE IMMOBILIERE BORDELAISE (FIB) has acquired 22 franchised stores in Agen, Amiens, Angoulême, Bayonne, Beauvais, Belfort, Besançon, Caen, Cannes, Chalon-sur-Saône, Chambéry, Dax, La Roche-sur-Yon, La Rochelle, Libourne, Lorient, Montauban, Niort, Rouen, Saintes, Tarbes and Toulon. With a 10 years franchise contract, FINANCIERE IMMOBILIERE BORDELAISE (FIB) aims to contribute to the revitalization of small and medium-sized cities.
With over €2 billion worth of assets, Michel OHAYON's holding owns hotels, such as Trianon Palace of Versailles, Waldorf Astoria of Jerusalem, Grand Hôtel of Bordeaux and numerous commercial properties.
---
VULCAIN'S INTERVENTION
VULCAIN conducted an auction process in 2017, leading to the selection of Michel OHAYON as sole real estate investor and commercial manager.
The team of Vulcain that supported this transaction was led by Thierry FALQUE-PIERROTIN and Gauthier BAIJOT.

Consumer, Brand, Retail