Deal EPI Center / January 2020
---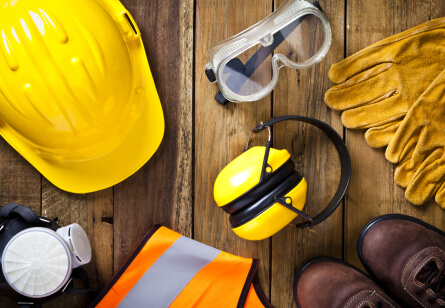 « Adeo no longer wishes to develop in the specialized PPE market and the choice of the Group RG, which will become the new shareholder and strategic partner of EPI Center, corresponds to our desire to help build a sustainable future for the teams and business of this company. EPI Center teams and members have been performing well in their market for many years. We are confident in the future of this great company, which will benefit from the leadership of the Group RG and its ambitious development policy. »
Pierre-Louis Gras, Development Leader of the Professional Platform of Adeo Group

B2B Distribution and Services
Vulcain acted as exclusive M&A advisor to Adeo in the sale to Group RG, of 100% of its subsidiary EPI Center, a group of independent distributors specialized in personal protective equipment and clothing for professionals
Adeo Group is the 3rd largest global player and 1st European player in the distribution of DIY equipment to individuals and professionals. The sale of EPI Center comes from Adeo's decision to no longer expand in the specialized Personal Protective Equipment (PPE) market.
Founded 30 years ago and based in Villefranche-sur-Saône (France), EPI Center is a group of independent distributors specialized in PPE and clothing for professionals. EPI Center's activities cover the identification, negotiation and referencing of a wide range of PPE products and clothing. EPI Center also offers marketing and sales promotion services to its members and suppliers.
EPI Center offers more than 4,000 references in its catalogues and has a network of nearly 50 distributors with more than 60 points of sales throughout France and generating a cumulated revenue of c.€80m.
EPI Center joins Group RG, leader in the specialized distribution of PPE in France with revenue above €200m, 460 employees, 27 branches in France and Europe and 40,000 customers. This transaction is in line with Group RG's strategy to expand its local distribution network in France. The affiliation with Group RG will also enable EPI Center to continue its development in particular with the deployment of new digital tools and the support of integrated logistics.
---
VULCAIN'S INTERVENTION
Vulcain acted as exclusive sell-side M&A advisor to Adeo, in an auction process leading to the selection of Group RG as sole investor, the leading French player in the distribution of PPE. The team of Vulcain that supported this transaction was led by Thierry Falque-Pierrotin and Pierre Roche.
« Adeo no longer wishes to develop in the specialized PPE market and the choice of the Group RG, which will become the new shareholder and strategic partner of EPI Center, corresponds to our desire to help build a sustainable future for the teams and business of this company. EPI Center teams and members have been performing well in their market for many years. We are confident in the future of this great company, which will benefit from the leadership of the Group RG and its ambitious development policy. »
Pierre-Louis Gras, Development Leader of the Professional Platform of Adeo Group

B2B Distribution and Services