Deal PROMOTAL / September 2015
---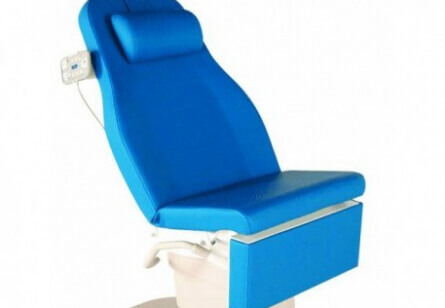 « Until now, we have only realized 20% of our sales abroad. With this acquisition, this share now increases to around 40%. And we do not intend to stop there »
Rudolf MOURADIAN, CEO of ELOI

Healthcare
The American Group MIDMARK CORPORATION sells its French subsidiary PROMOTAL to ELOI Group

Based in Mayenne (France) near Laval, PROMOTAL is a manufacturer of medical furniture achieving c.€10m of sales, half of which abroad in some 50 countries. The Company manufactures examination couches, gynecological tables and stretchers for doctors, hospitals, retirement homes and specialized
centers. The sale of this Company is part of the refocusing of its parent company on its dental activities and the Asian area.
The American group MIDMARK CORPORATION realizes sales of c.€400m through the manufacturing of equipment and software dedicated to the medical, veterinary and dental markets.
Taken over in 2010 by Rudolf MOURADIAN, ELOI is a specialist in medical and beauty products with a recognized expertise in instrumentation, sterilization and medical imaging. In order to finance this acquisition, ELOI raises €2m from A PLUS FINANCE. This acquisition enables ELOI to rely on PROMOTAL's international base to accelerate its export development and complete its offering with a very innovative range of products.
---
VULCAIN'S INTERVENTION
VULCAIN acted as exclusive financial advisor to MIDMARK CORPORATION in the carve-out of its
French subsidiary PROMOTAL which became non-strategic.
The team of VULCAIN that supported this transaction was led by Chris KODECK.
« Until now, we have only realized 20% of our sales abroad. With this acquisition, this share now increases to around 40%. And we do not intend to stop there »
Rudolf MOURADIAN, CEO of ELOI

Healthcare