Deal Troc-Vélo / February 2021
---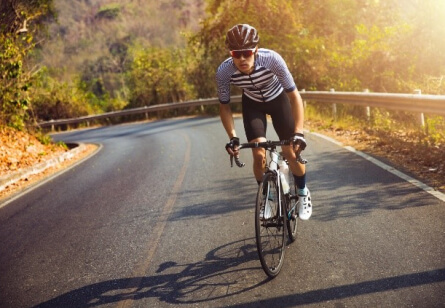 « Vulcain was very helpful in driving this strategic acquisition for Alltricks. Indeed, its team has been able to install and maintain a climate of trust with the founders of Troc-Vélo who were initially not sellers and had no knowledge of valuation methods as well as M&A processes. »
Gary Anssens, CEO of Alltricks

Consumer, Brand, Retail

Technology, Media and Telecom
February 2021 – Vulcain acted as exclusive M&A advisor to Alltricks in the acquisition of Troc-Vélo, the French leader of second-hand bike classifieds
Alltricks, the French leading omnichannel distributor of bike, running and outdoor equipment and accessories with 2020 GMV of €132m and 54 million of visitors per annum, has signed a definitive agreement to acquire Troc-Vélo, the French leader of second-hand bike classifieds.
Created in 2004 by Frédéric Ménager, Troc-Vélo has rapidly emerged has the French leader of second-hand bike classifieds addressing today 30 million visitors per annum representing 550k accounts having access to 70k adds, 1,000 adds being published each day, and more than 2,700 brands.
This acquisition enables Alltricks to accelerate its development on the booming second-hand market, extend the array of services provided to its existing customers and improve the quality of services offered to its new customers coming from Troc-Vélo members' base.
"The founders of Troc-Vélo have done a remarkable job. Troc-Vélo has more than 30 million visitors per year. We will add payment and delivery solutions. Within 2 or 3 years, this platform could be able to generate around €100m in GMV each year", said Gary Anssens, CEO of Alltricks.
---
VULCAIN'S INTERVENTION

Vulcain acted as exclusive buy-side M&A advisor to Alltricks in this transaction. The team of Vulcain that supported this transaction was led by Thierry Falque-Pierrotin.
« Vulcain was very helpful in driving this strategic acquisition for Alltricks. Indeed, its team has been able to install and maintain a climate of trust with the founders of Troc-Vélo who were initially not sellers and had no knowledge of valuation methods as well as M&A processes. »
Gary Anssens, CEO of Alltricks

Consumer, Brand, Retail

Technology, Media and Telecom