Deal Coorpacademy / April 2022
---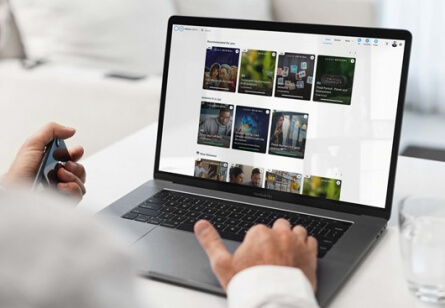 « Go1's unique approach to learning and development through curated playlists makes this company and leadership team an ideal partner for Coorpacademy. Not only is this a great opportunity for our two companies to come together to make corporate education accessible to millions of learners, but it adds value for existing customers that are prioritizing and expanding their learning and development resources. We are looking forward to building the future of L&D with Go1. »
Jean-Marc Tassetto, Co-founder and CEO, Coorpacademy

B2B Distribution and Services

Technology, Media and Telecom
April 2022 – Vulcain was the exclusive financial advisor to Coorpacademy's shareholders, a French digital corporate learning platform, in the sale to Go1, an Australian Edtech Unicorn


Go1, an Australian Edtech Unicorn, backed by SoftBank, Salesforce Ventures, Tiger Global, and Microsoft Corp's Venture, acquired Coorpacademy from founders, NextStage, Serena Capital, Celeste Management, S.I.GN Partenaires, and employees. As part of the transaction, Arnauld Mitre, Jean-Marc Tassetto and Frédérick Benichou, who founded Coorpacademy in 2013, will reinvest and team up with Go1.


Incepted in 2013 as a pioneer in digital corporate learning, with a learner-centric digital learning pedagogy, dedicated to stimulate soft skills learning, via micro-learning and gamification.


Coorpacademy relies on a distinctive approach to co-create content with an ecosystem of branded partners, resulting in the most comprehensive catalog of online courses, covering most relevant soft skills dedicated to any industry (digital, management, organization, culture and sustainability), as well as in a strong client satisfaction tied to a highly appealing value proposition.


Coorpacademy has built a highly scalable business model thanks to (i) its international platform with 40% of users outside of Europe, (ii) its premium cross-cultural soft skills content library available in English, French and German, (iii) its SaaS subscriptions and cloud-based offering, and (iv) its robust IT framework able to increase volume of connected users at marginal deployment cost. Coorpacademy serves c.100 blue-chip clients, with a broad and balanced industrial coverage, resulting in a community of c.1.2m learners located in >190 countries worldwide.


Coorpacademy is now in an ideal position to embark on the next phase of its development, leveraging on Go1's content and marketing expertise. Go1, with a presence in Oceania, Asia and the US, is to leverage on Coorpacademy to build a strong and pan-European presence, making the combined entity a true global leader.
---
VULCAIN's INTERVENTION
Vulcain was the exclusive financial advisor to Coorpacademy's shareholders.
The team that supported this transaction was led by Michael Schor and Thierry Falque-Pierrotin.
« Go1's unique approach to learning and development through curated playlists makes this company and leadership team an ideal partner for Coorpacademy. Not only is this a great opportunity for our two companies to come together to make corporate education accessible to millions of learners, but it adds value for existing customers that are prioritizing and expanding their learning and development resources. We are looking forward to building the future of L&D with Go1. »
Jean-Marc Tassetto, Co-founder and CEO, Coorpacademy

B2B Distribution and Services

Technology, Media and Telecom